Improving the Airport Experience 
(It's about luggages)
So two weeks ago, I was given the question about what would I try to improve something that I'm not satisfied with the airport experience. I asked some friends and family members, and I got some quite interesting answers: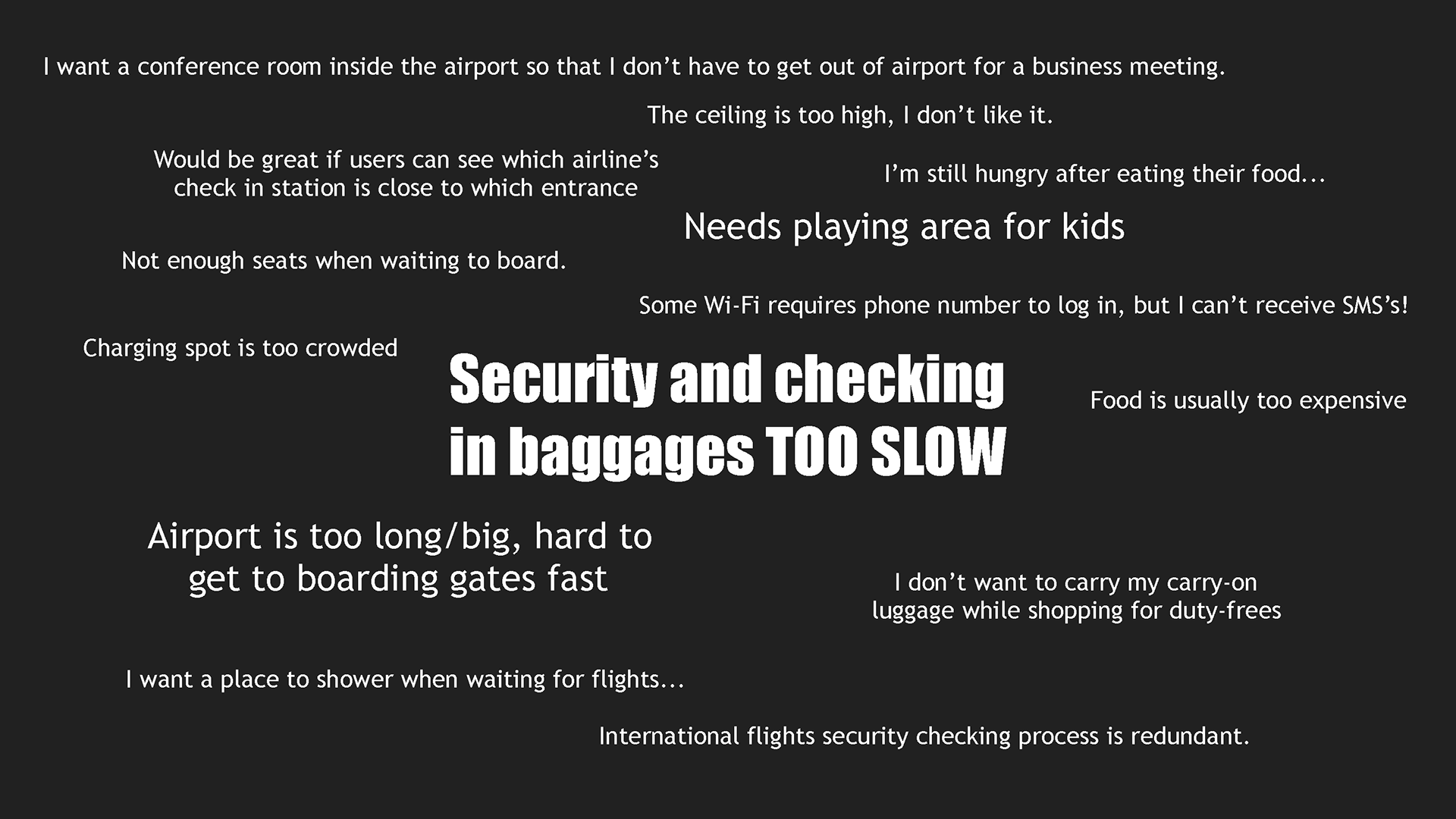 Now, let's be honest: some of them are just ridiculous. But it's okay. We're still friends after this. :)
I picked out some that I thought might not be my priority problems to solve.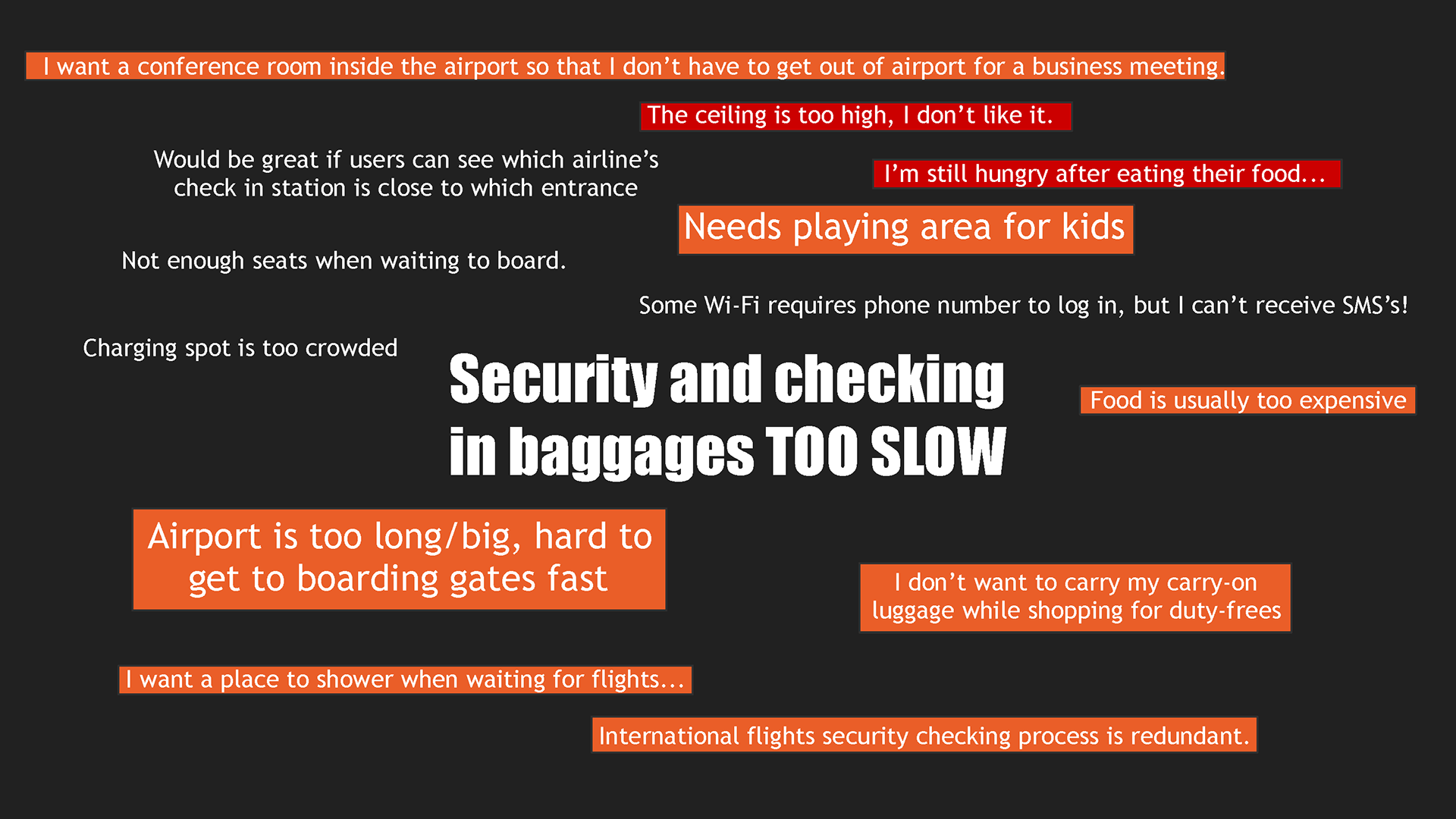 So after I sorted out all the "irrelavant" problems, here's what I think as the focus points on improving airport experience.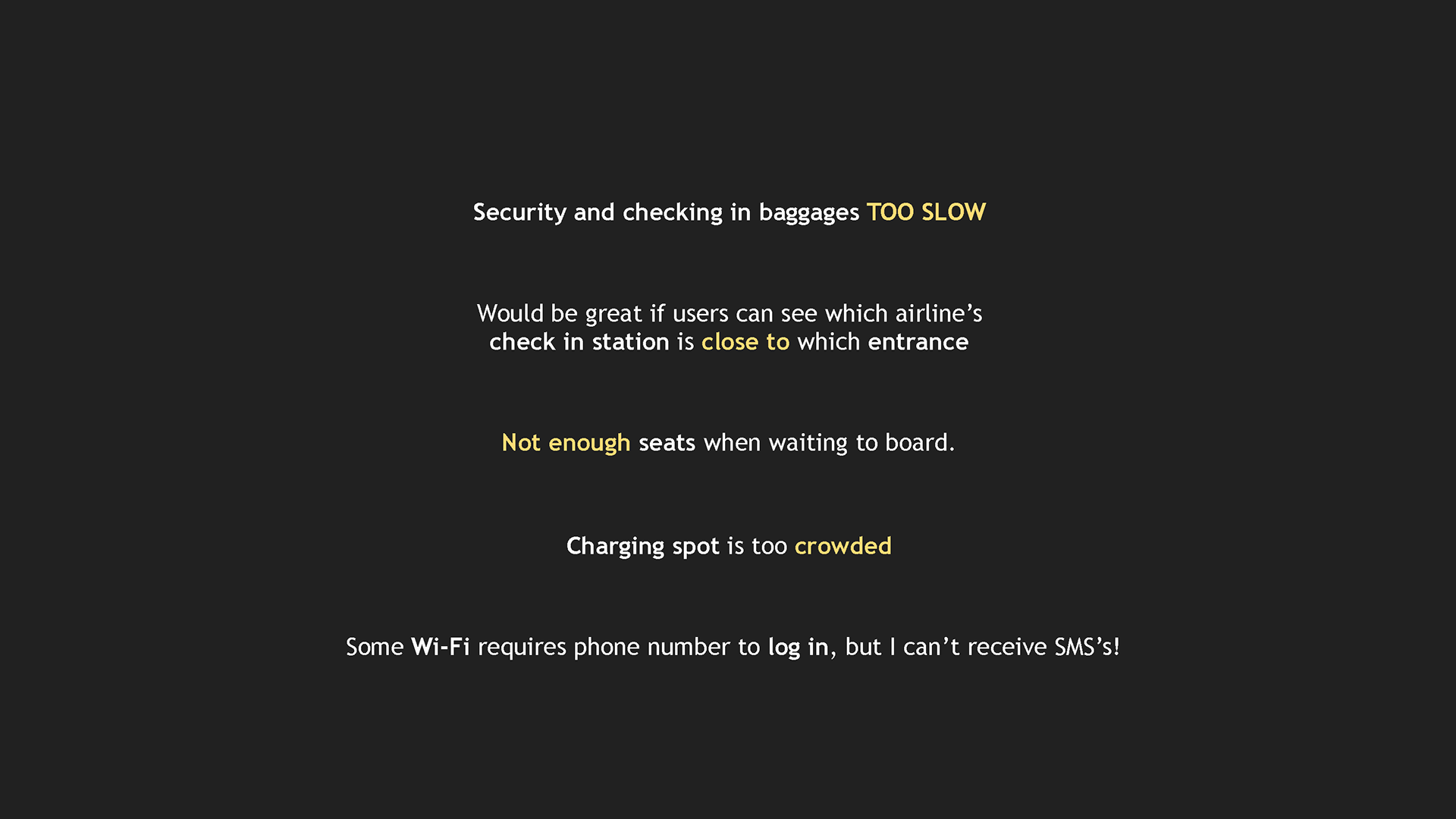 The last three at the bottom are just a little bit out of my reach, as I was supposed to hand in a digitised solution for this problem. 

*****
After many sketches and iterations, I came up with an app that could (hopefully) help you get a better control over the luggage check-in experience.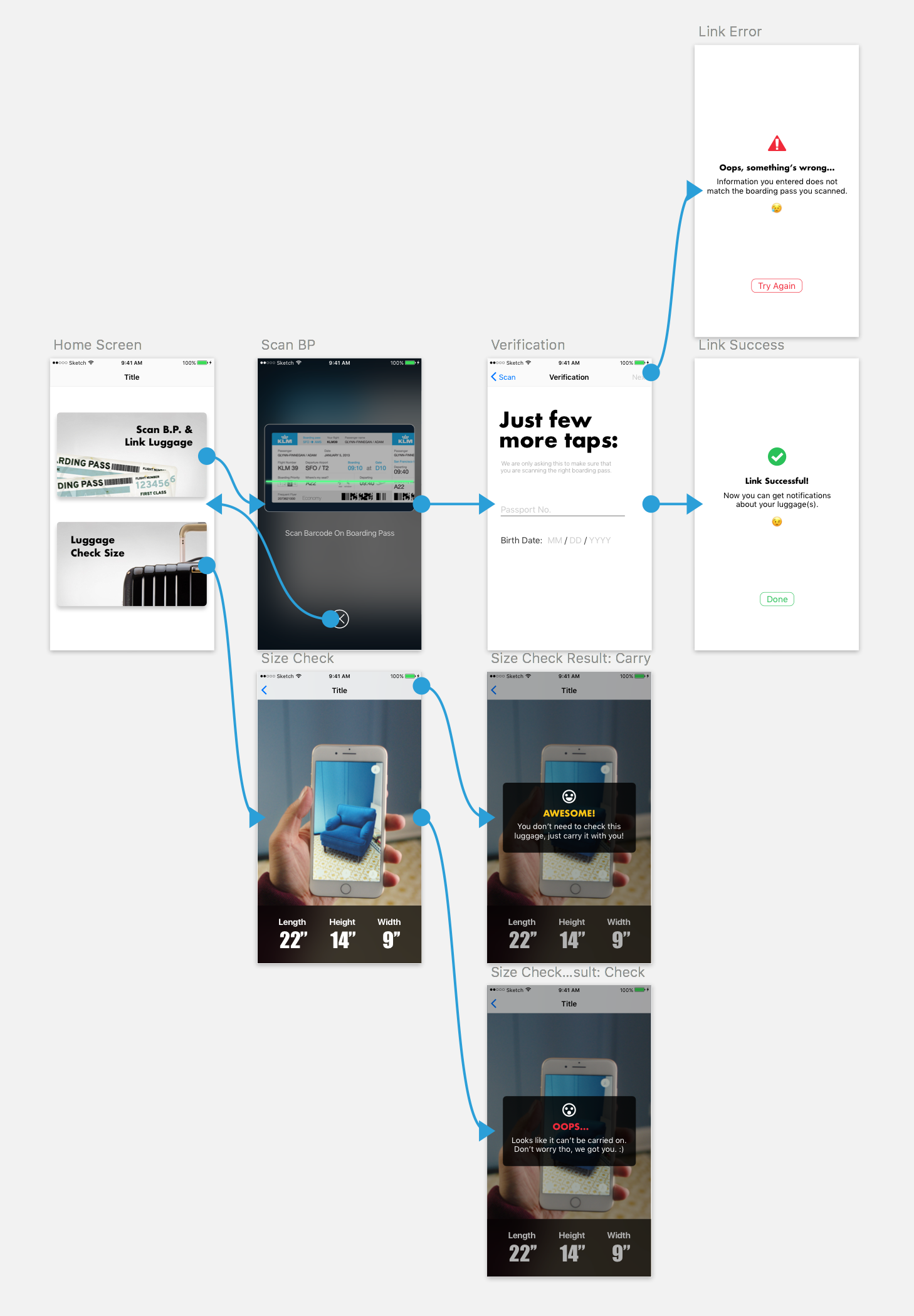 What this app does is that it basically scan your boarding pass and check with airport backend data, then notify you whether your luggage is successfully checked in or not, if not, then you will be prompt to go to a designated area and just re-check-in your luggage(s). 
Also, another feature is that this app can utilise AR technology and just use the camera on your phone to give you a measure of your luggage, then the app can check with information provided by airline companies to make sure that you won't be wasting your time checking in your bag when it can just be carried on with you. Coz what's better than finding out that you can save a lot of time not having to wait in line waiting for checking in luggages? 
Below are some of the screens and diagrams or sketches I did during the whole process, not all are shown here.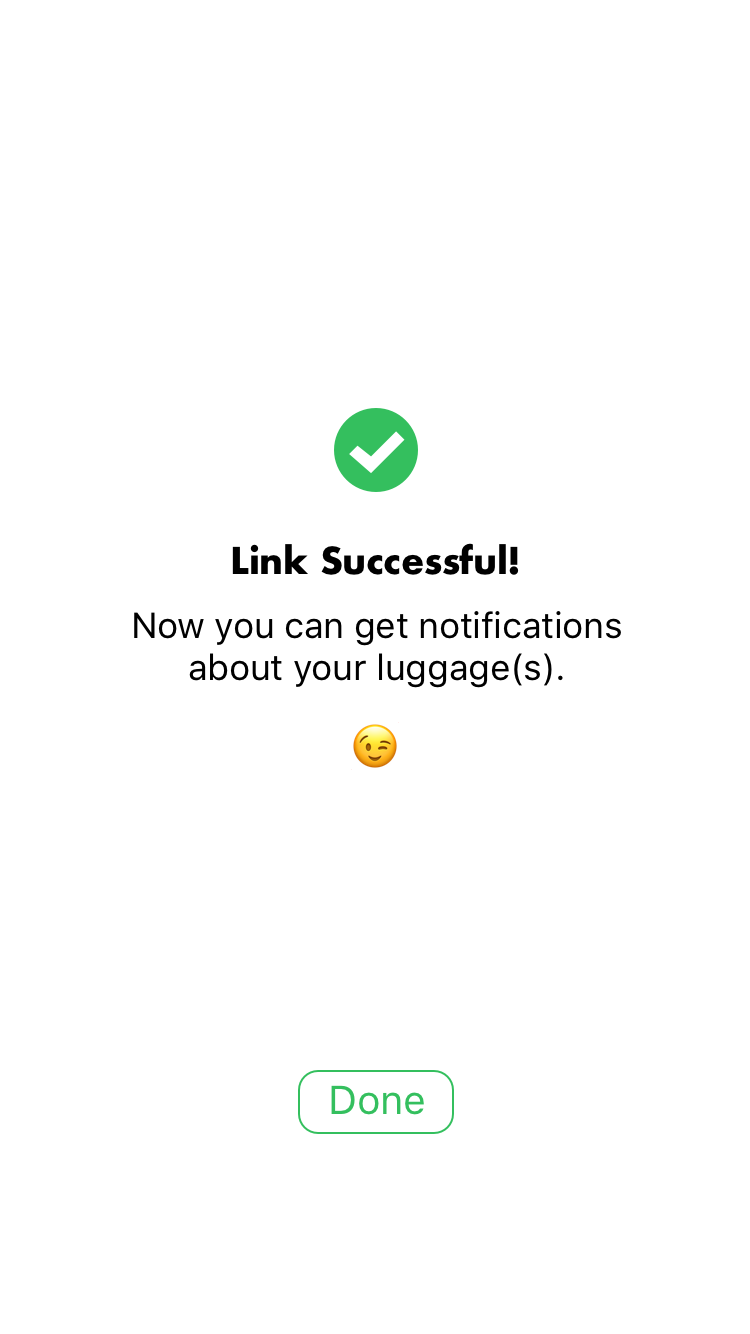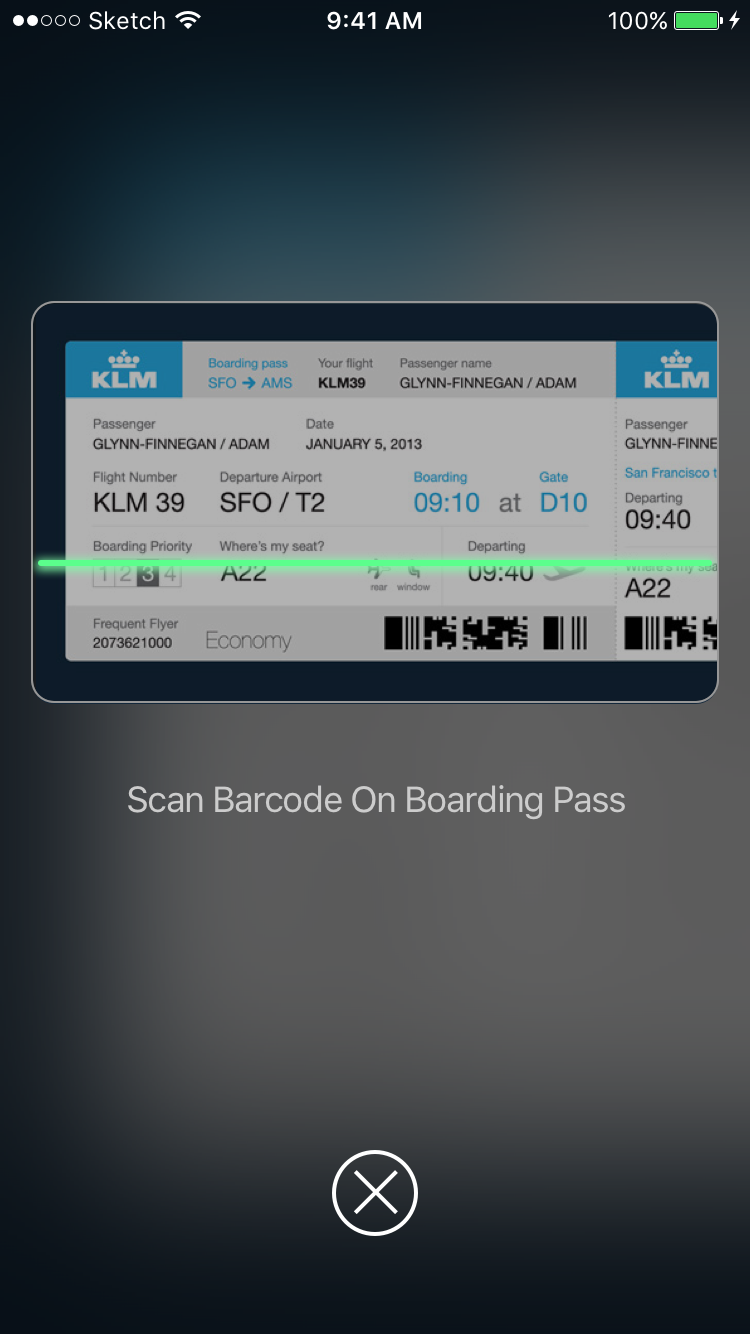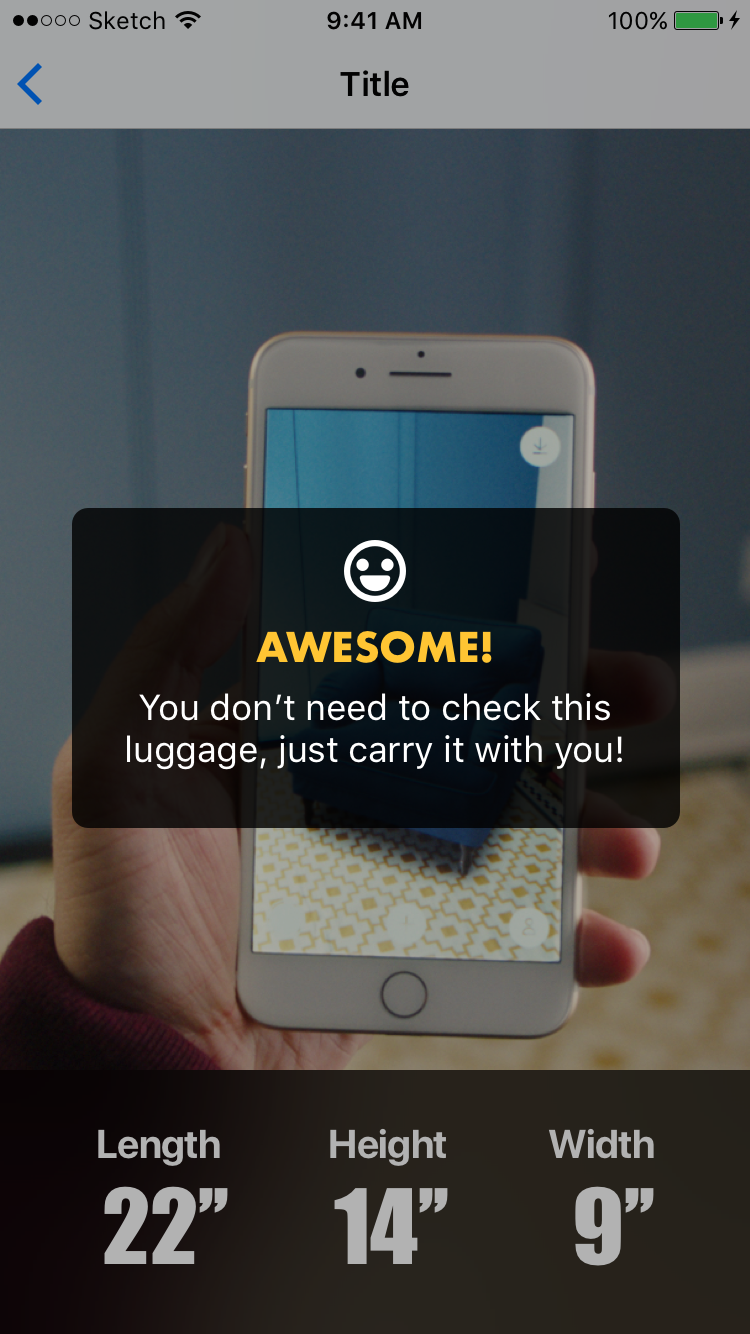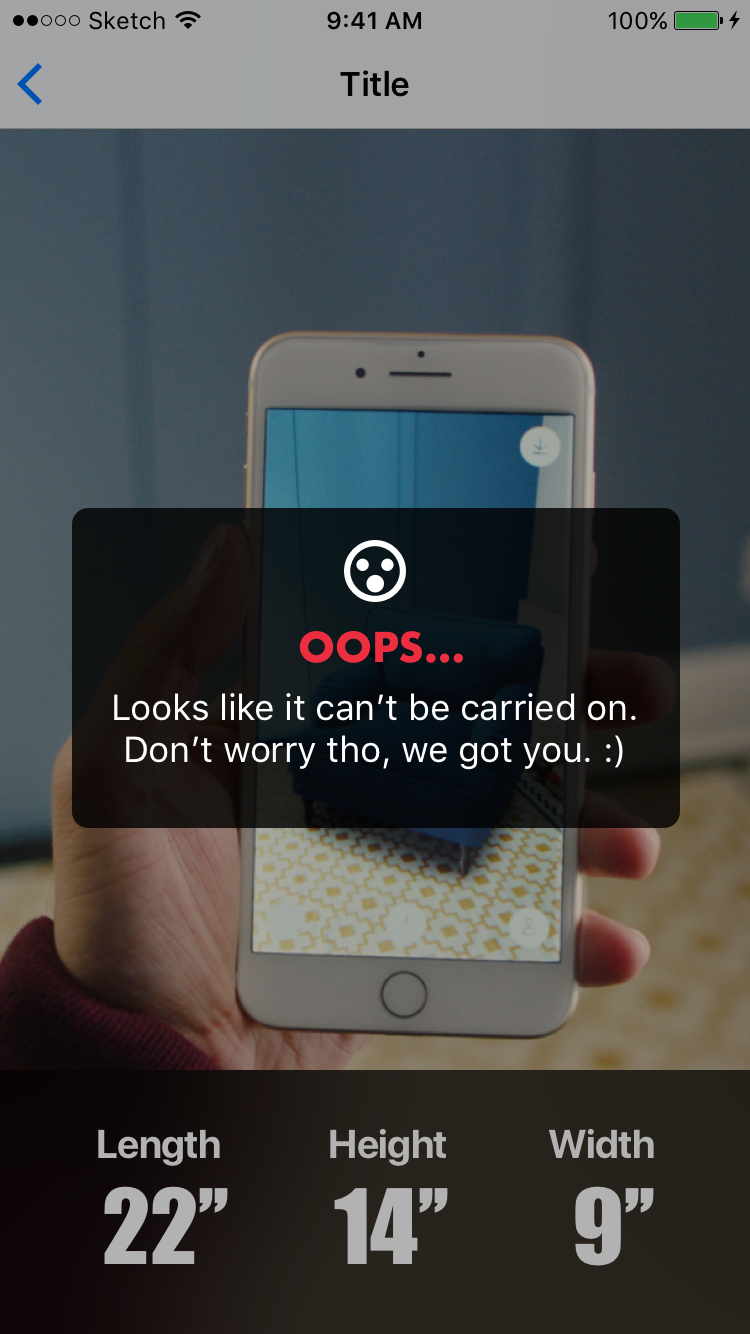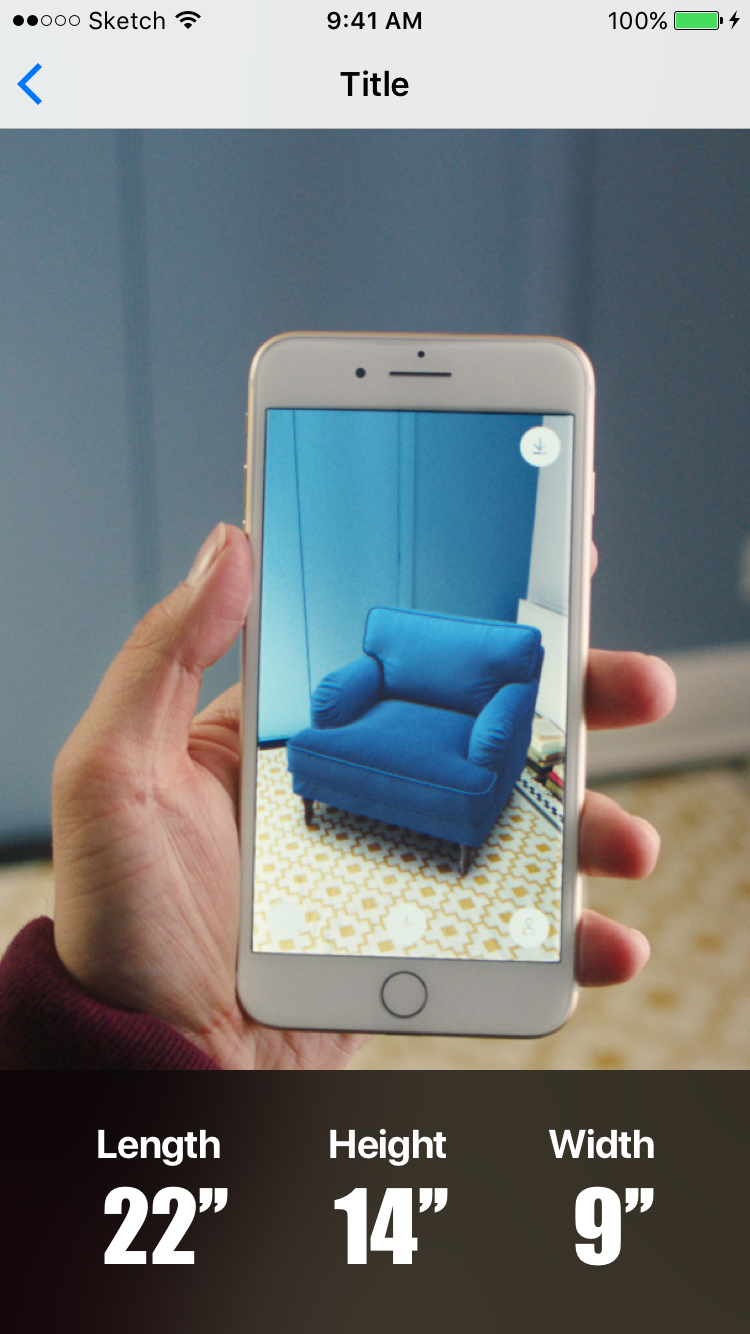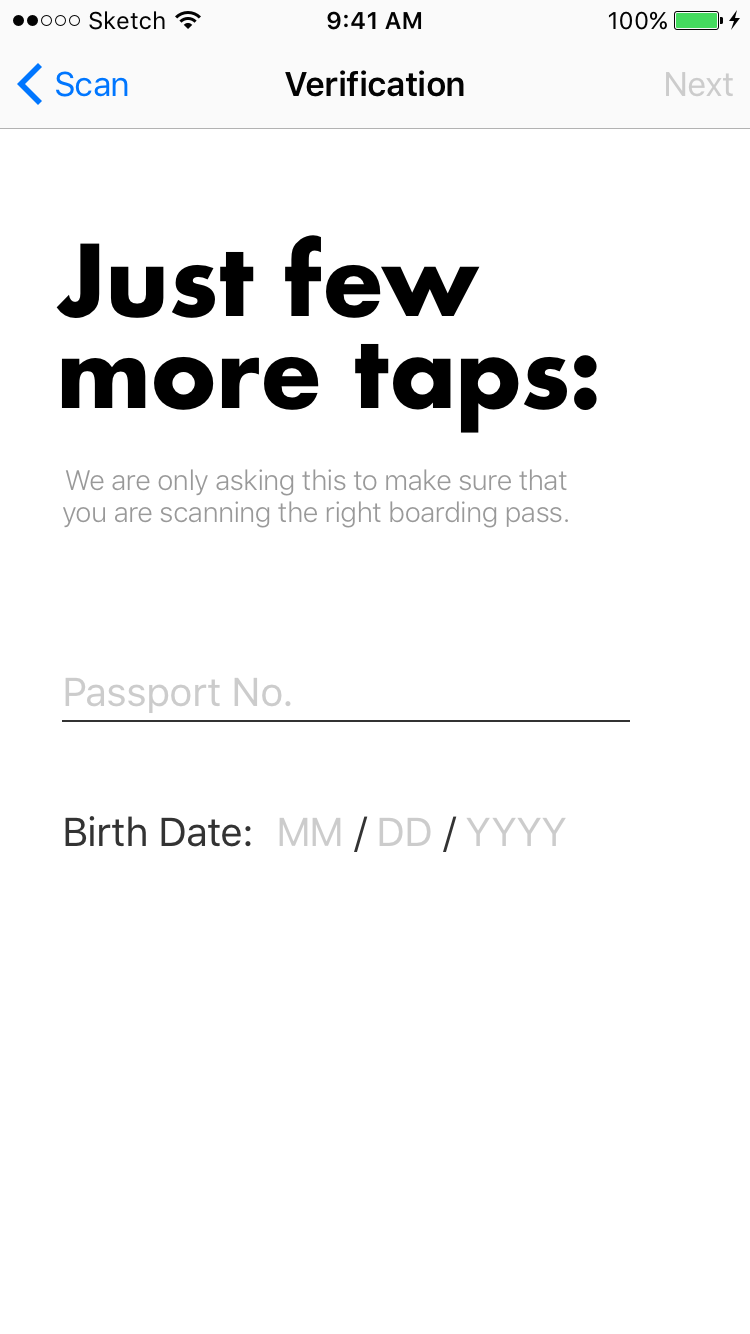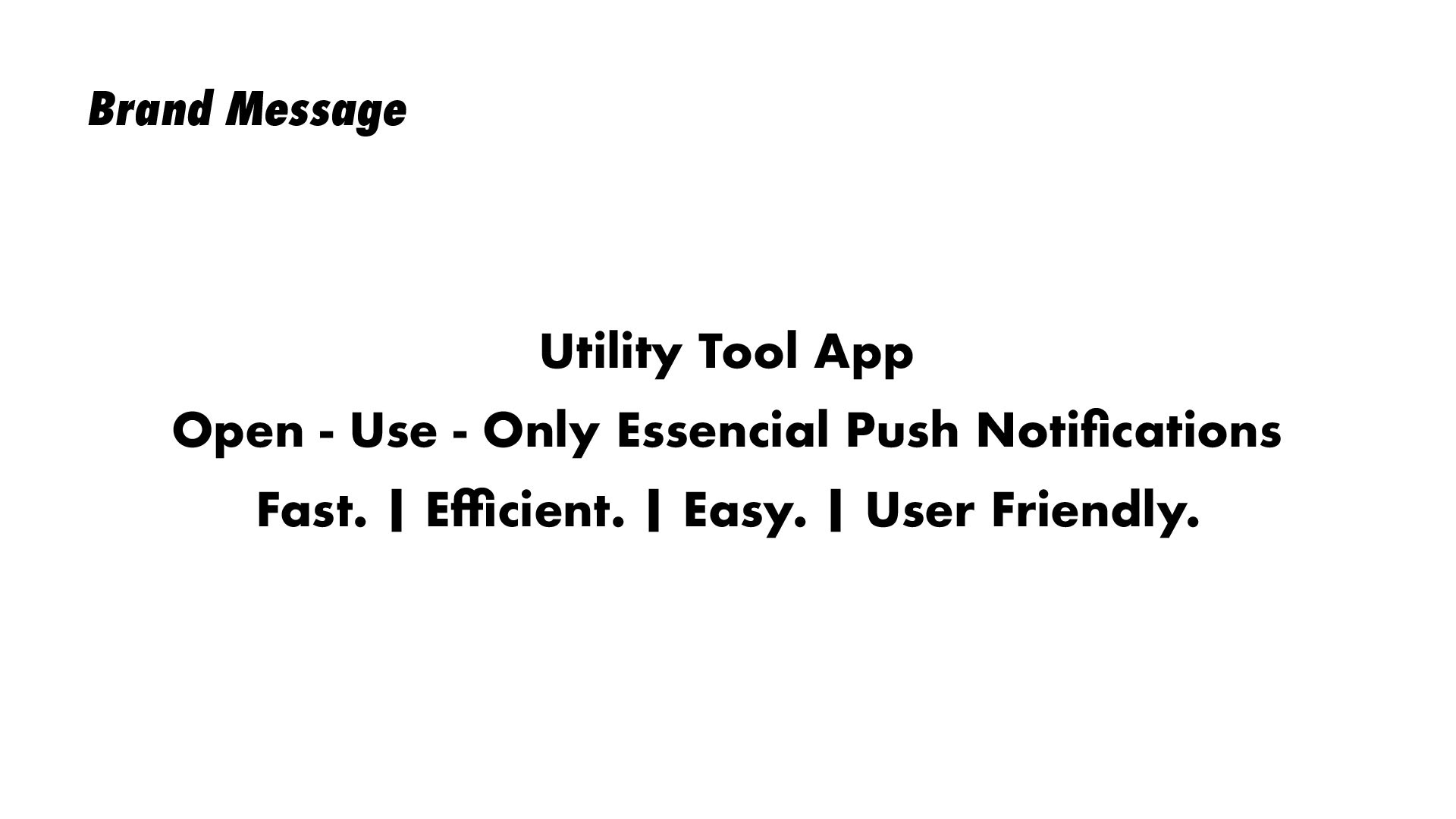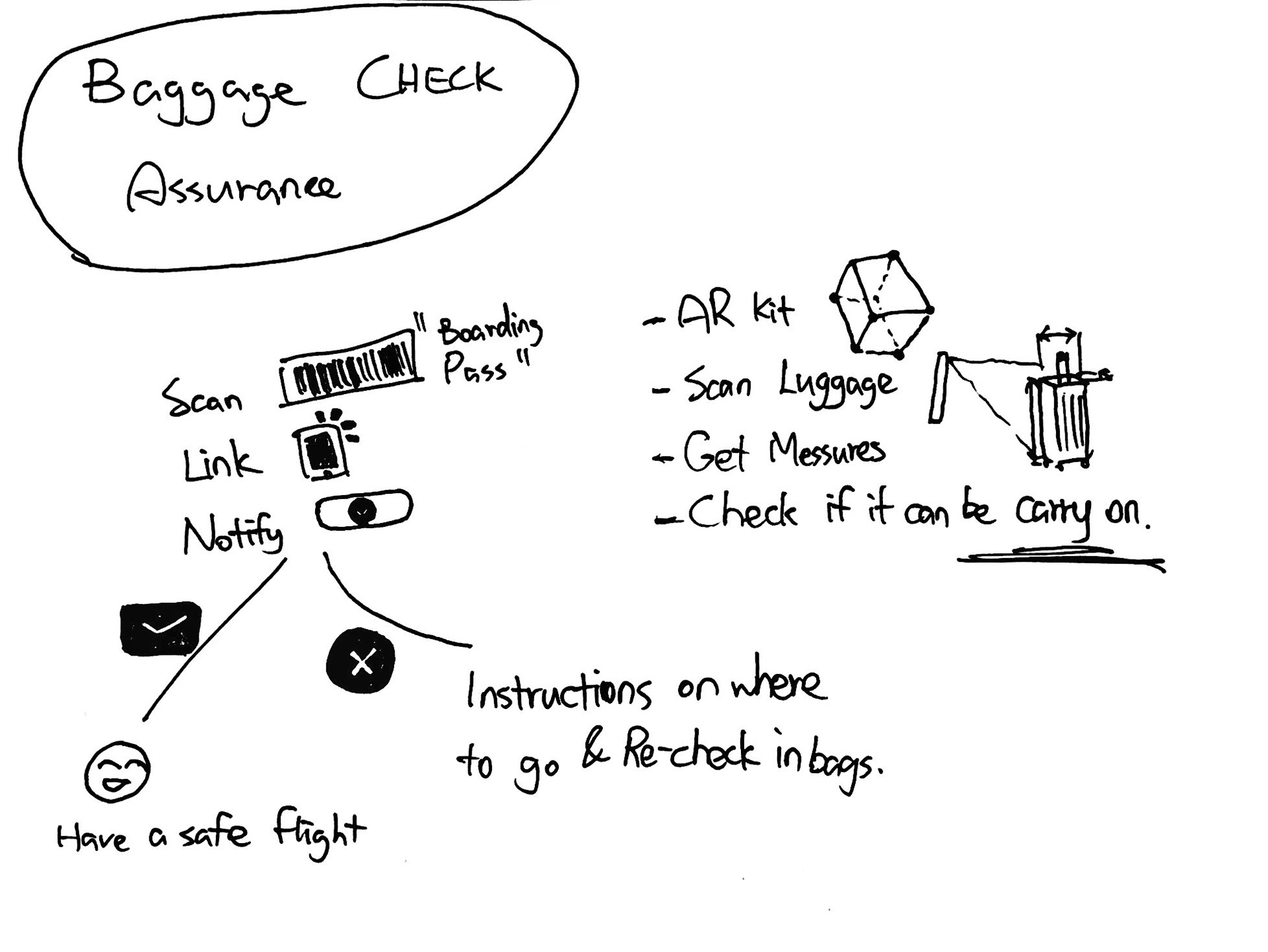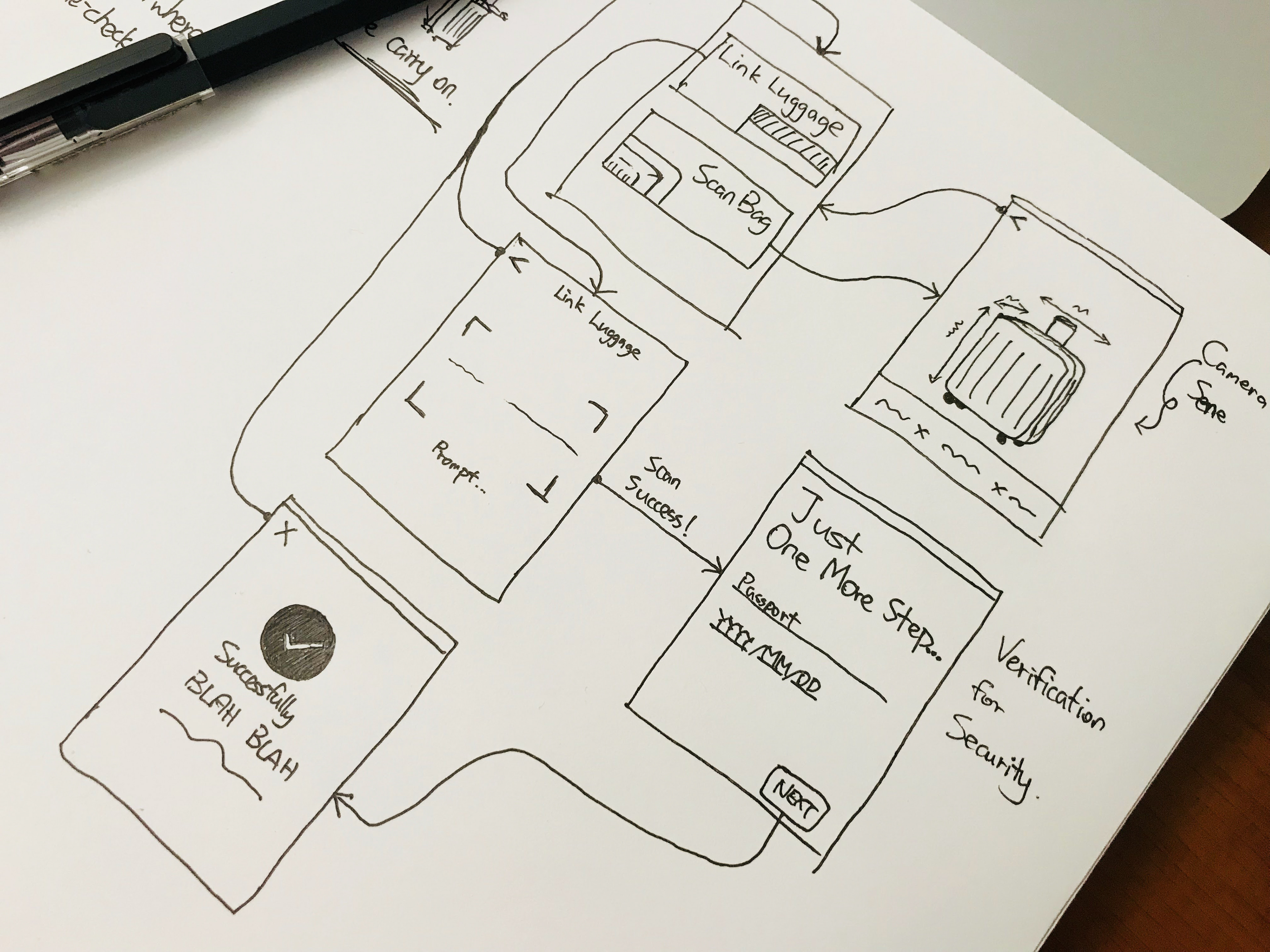 Overall, it was a pretty enjoyable experience exploring what can be done to improve people's everyday life. Also great experience for thinking in UX design perspectives. :)
Stopped working on this on 2017/9/27 :(